HOW DO I CANCEL MY SUBSCRIPTION?
1. To cancel your subscription, click the Cancel subscription link either on the bottom of the Plans and Pricing page or in the dropdown menu on the top right of your Profile page.
2.You will see a confirmation page notifying you of all the changes that will follow cancellation. If after reading the notification you still wish to cancel, please click 
Confirm cancellation

.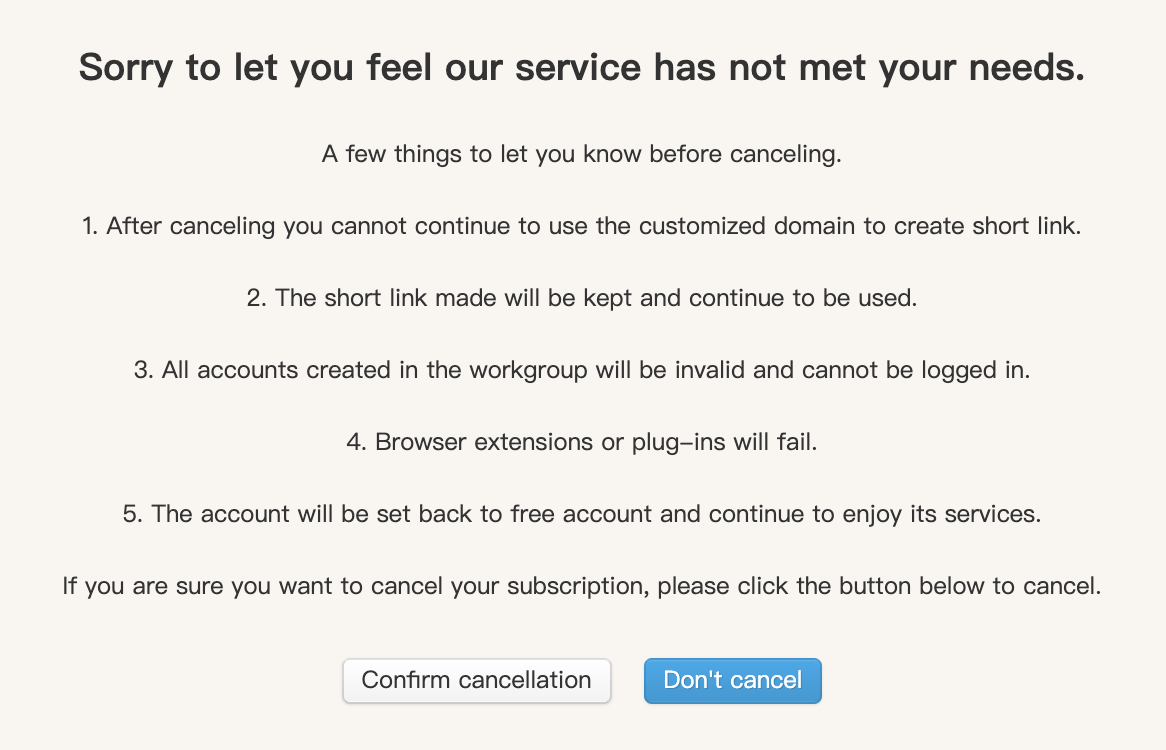 3.A final confirmation message will appear. If you're sure about this, click Confirm.


4.You're all set!